4 bed 3 bath new champion home
4 bed 3 bath new champion home. 32 X 70 Doublewide. Tape and textured. Corner mirror setup with a fantastic pop-up charger stand. as well as a full length mirror. Wood linoleum in kitchen and living room. Smooth curve faucet with a black deep well sink. Stylish hood vent with glass rim. Beautiful electric fireplace Surrounded by entertainment center with storage. 2 standing cupboard next to a long soaking tub and standing shower in master bathroom. Massive Walk in closet past the storage.
Call 210-887-2760
Didn't fall in love with this? We have absolutely beautiful homes both new and used available. Search our huge ever-growing gallery for a home you will fall in love with. Also, join our newsletter and receive the fresh new listings every week! We provide the best homes for the lowest cost. Come and see for yourself what we can do for you. We provide homes in Texas for your browsing pleasure ranging up to 150 miles outside San Antonio.
#usedhome #texas #doublewide # double wide
RBI 37146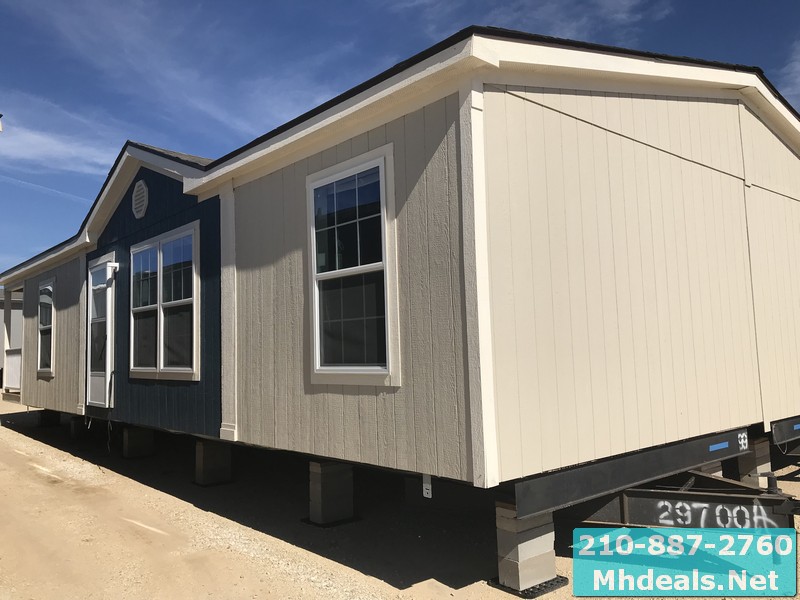 Massive Meridian New Doublewide Maufactured home Massive Meridian New Doublewide Maufactured home. This Massive beast comes with a long railed side porch with a beautiful blue and white exterior. This New Doublewide Manufactured home has a huge living room...