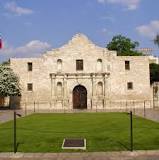 San Antonio Manufactured Homes Photos & Floor plans
San Antonio Manufactured Homes NEW HOMES|USED BANK REPO HOMES|Photos & Floor plans
San Antonio Manufactured Homes for sale
BUY New & Used Mobile Homes. View Photos & Floor plans of New Manufactured Mobile Homes, Bank Repo TEXAS repo Mobile Homes – Used Mobile Homes – Double wide, Single wides, Oilfield Housing & Mancamp homes San Antonio Manufactured Homes for sale.
  CALL (210) 887-2760
General Sales info San Antonio, TX 78227 This is a list of San Antonio NEW HOMES & San Antonio Bank repossessed homes from all over South Texas showing homes within about 100-200 miles. Manufactured Homes TRANSPORT SERVICES, NEW HOME Installations, Skirting & driveways, land clearing & more Prices,Photos & Floor plans. We deliver manufactured homes, reset them, strap them down, setup them up to state code. wind zone 2, deliver you home from a factory direct to you as well as tear down & store repossessed Double wide & Single wide affordable manufactured housing. We are a Licensed NEW home dealer representing several different builder factories This San Antonio, Texas location is also a san antonio bank repo storage center for the cheapest and BEST repo trailer houses.