Tag:
large home
Affordable, quality homes for all lifestyles.
Discover our amazing mobile, modular and manufactured homes for sale.

USDA-FHA-VA-CONVENTIONAL FINANCE-CASH
210-887-2760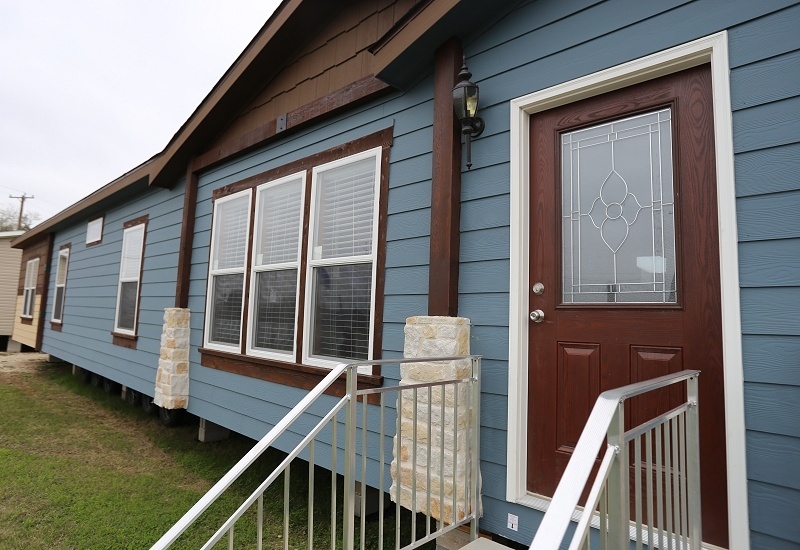 Meet The Charleston by Schult The Charleston Model is a 3 bedroom 2 bathroom home with approx...
Read More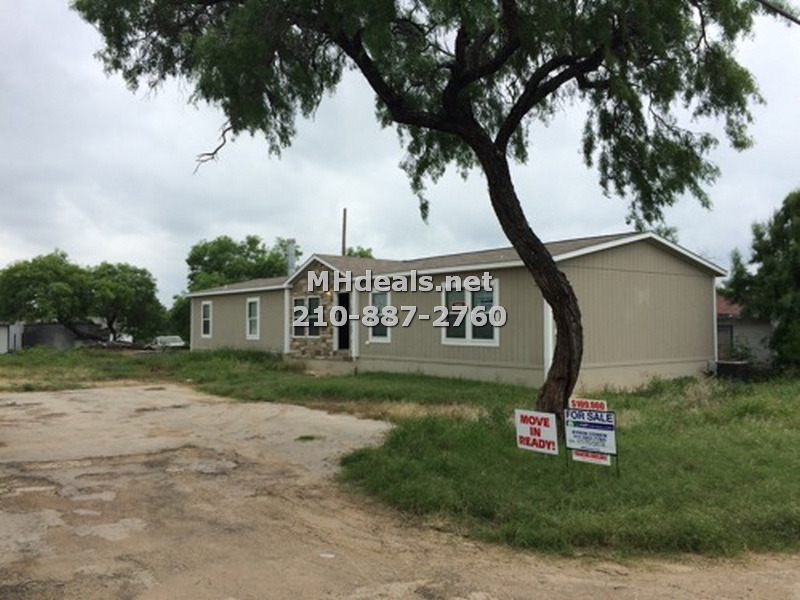 by South Texas Mobile Homes | Oct 10, 2015 | 3 bathroom, 4 bedroom, 5 bedroom, double wides for sale, Featured, Gallery of Modular Manufactured Homes for sale, Hill Country Manufactured Homes, home with land, land and home, land for sale, Manufactured Homes, mobile homes, move in ready, Used, used double wides, used mobile homes in texas | 0 |
5 bedroom 3 bath on land in Asherton Texas Asking Price: $99,900 Address: ASHERTON, TX 78827...
Read More
Posted by South Texas Mobile Homes | Jun 1, 2022 | 2 bathroom, 4 bedroom, casas moviles, double wide, double wides for sale, Featured, Gallery of Modular Manufactured Homes for sale, Manufactured Homes, New, new homes, new manufactured homes, prefabricated, san antonio, San Antonio Manufactured Homes, Texas Mobile Home Dealer | 0 |
Posted by South Texas Mobile Homes | Jun 1, 2022 | 2 bedroom, 3 bedroom, double wide, double wides for sale, Featured, floor plans, Gallery of Modular Manufactured Homes for sale, Hill Country Manufactured Homes, Manufactured Homes, mobile homes, modular, new homes, new manufactured homes, prefabricated, san antonio, San Antonio Manufactured Homes, Texas Mobile Home Dealer | 0 |
Posted by South Texas Mobile Homes | Oct 21, 2019 | 1 bathroom, 2 bedroom, cottage, discount sale, factory direct, Featured, financing, Gallery of Modular Manufactured Homes for sale, Hill Country Manufactured Homes, hunting cabins, New, new homes, oil, Oilfield, oilfield housing, oilfield housing floor plans, Park Model, Porch, prefabricated, san antonio, San Antonio Manufactured Homes, tiny home, tiny houses, workforce housing | 0 |